Making your own stock investments just got easier. Get started now.
1. Subscribe to the Obermatt Stock Update
2. Read our Obermatt Investing Handbook
Obermatt makes it easier for you to choose stocks for your portfolio. We analyze 10,000+ stocks and rank them by their performance as a value, growth or safety stock. Then, we send you our Top 10 stock picks for free.
Obermatt Stock Update
Obermatt Premium*
Obermatt Stock Update (Obermatt Investing Handbook and newsletter with current Top 10 stocks)

Personal Top 10 stock list once a month
CSV data file to search, sort and filter stocks
Receive Obermatt research and analysis one week before it's published

Price: $12.90 per month
* Subscription for Obermatt Premium after login under the 'Upgrade' tab.
Sample pages of the Obermatt Investing Handbook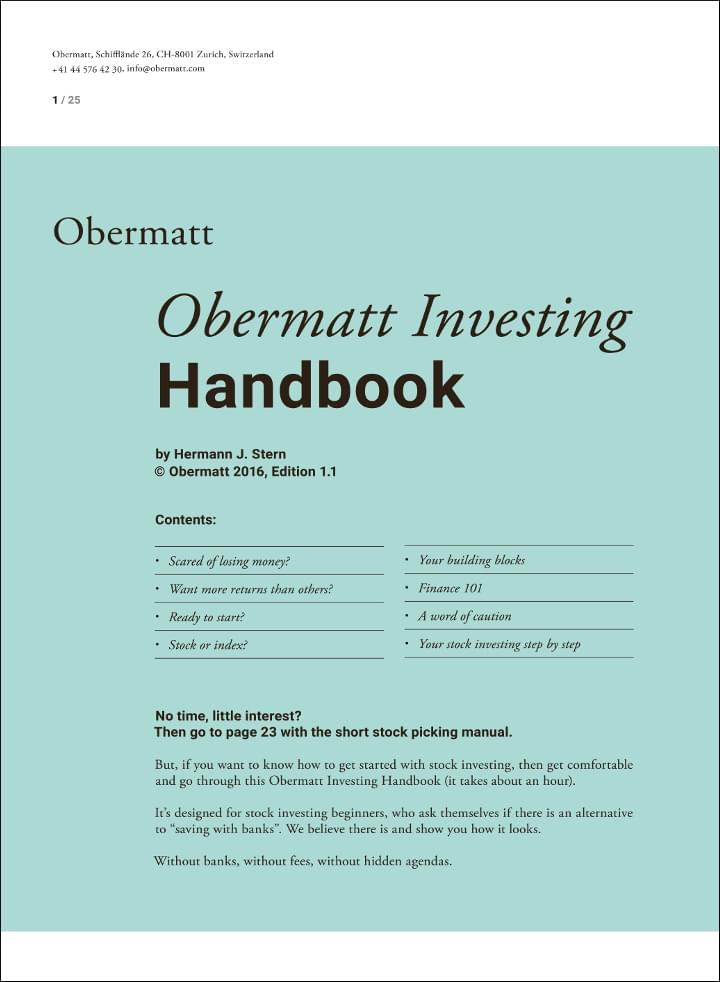 Sample of the Obermatt Stock Update